Goin' Postal Bellevue is your one-stop international and domestic shipcenter for FedEx, UPS, DHL, and the US Postal Service.
Ship Happens! Do it right, at Goin' Postal Bellevue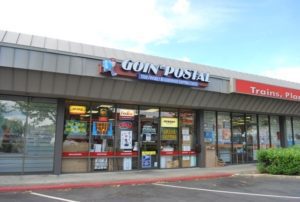 Goin' Postal Bellevue is located on the corner of 148th AVE NE and NE 20th Street, in the same complex with IHOP, Seattle Lighting and the Asian Food Center.
We ship within the USA and internationally to over +220 countries and territories. Popular destinations include: Canada, Mexico, India, Singapore, New Zealand, South Africa, Kenya, Mali, Myanmar (Burma), Ghana, Brazil, Argentina, United Kingdom, Spain, France, Russia, Pakistan, United Arab Eremites, Chile, Colombia, Zimbabwe, South Korea, Taiwan, and more!
We also do more than shipping: mailbox rental, One-Way Penske Truck Rental, Wine Shipping, Alternative Moving Service, Notary Services, Paper Shredding, Moving and Shipping Supplies.